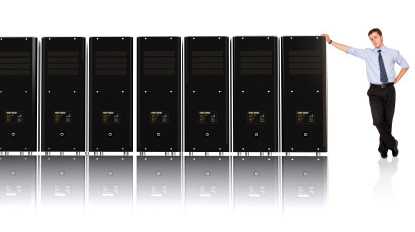 Peregrine Networks offers our cost effective colocation services in the Manchester, New Hampshire area. Located at 27 Lowell Street, Manchester, NH our colocation services provides your businesses critical servers with direct connectivity to our secure, redundant, high performance network that is interconnected to the Internet via multiple gigabit routers for ultra high-speed, reliability, and redundancy.
Disaster Prevention: Allows your business to place critical servers separate from your physical business location ensuring continual operation of services.
Better Bandwidth Utilization: High volume data services get more bandwidth for less money while increasing the efficiency of your business's Internet connection.
Connectivity Redundancy: All links in the collocation area are backed by diverse paths ensuring the highest connection up time.
Controlled Environment: Regulated climate control maintains temperature and humidity providing an optimal environment for your server hardware.
Failsafe Power: Backed and protected by 75KVA  facility-wide UPS (Uninterruptible Power Supply) system which feeds all electrical outlets inside our colocation room. In the event of a electrical utility outage our generator will start automatically within 25 seconds upon detection of a power failure.
Additional Colocation Features:
Easy Access in Manchester, New Hampshire.
Available ¼ rack, ½ rack, full rack or individual 1U spaces.
Secure or open rack space options.
24×7 Key FOB access with Video Surveillance.
Diverse Connectivity Options from 2 Mbps dedicated (standard) to 100Mbps dedicated available in 1Mbps increments.
Network Monitored Temperature/Humidity room Conditions.
Full technical support for the network (including 24/7 emergency support).
Extremely price competitive