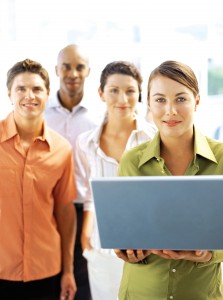 Peregrine Networks's premiere business services is available at your building and for a limited time, Peregrine Networks is providing free* Internet services for all new rentals. Based on our WaveTouch Business Express service, our WaveTouch Express introductory service is designed specifically for small business that provides a reliable connection with partners, suppliers and customers. Peregrine Networks WaveTouch Express  gives your business what it needs to succeed with a fast, affordable, always-on connection to the Internet.
Features Include:
Entry
Starter
Deluxe
Up to
2Mbps down/1Mpbs up
Up to
4Mbps down/2Mbps Up
Up to
10Mbps Down/2Mbps Up
6 Months Free
3 Months Free
1 Month Free
 Professional installation.
30-day, no-risk satisfaction guarantee.
Worry-free service customer support.
One fixed public IP address.
24-hour target time-to-repair service level agreements .
Supports Peregrine Networks WaveTouch-Digital Voice services.
No hidden taxes or (made-up) fees.
*Requires a 2 year commitment, monthly charges apply after the promotional period expires. Contact a Peregrine Networks representative for details around the promotion.
Optional Services Available
 WaveTouch Digital Voice–Provides businesses with reliable voice capabilities and common business features for far less then traditional telephony.  Designed with the small to medium size business in mind, our Digital Voice solution is a great option when looking to simplify billing and consolidating your data, Internet, and voice services onto one bill.
Managed Routing/Firewall Services–Routing/Firewall service connects work group LANs to Peregrine Networks's WaveTouch services providing your network with a transparent, direct access to the Internet. Peregrine Networks's Technicians handle all configuration, installation and remote monitoring of the router.
Managed Email/Web Hosting Services— For your home or for your business website or web application, Peregrine Networks can handle all of your Internet needs.